What Does Clean Skincare Mean?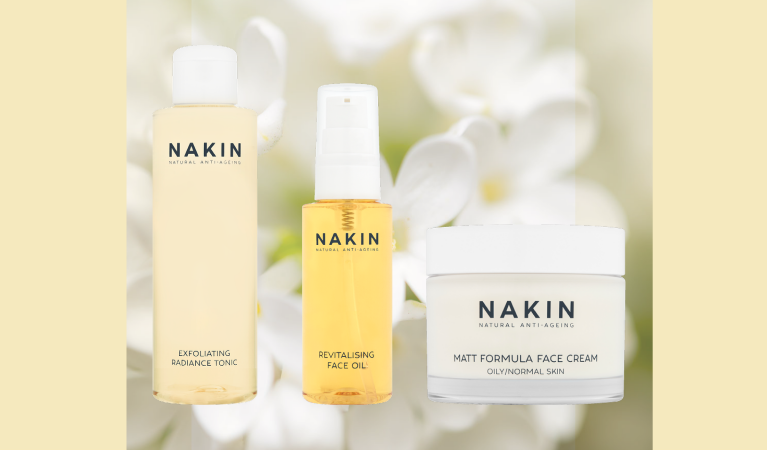 Clean skincare is one of those words that gets bandied around so much that many of us never question what it actually means. To us at Nakin it is just another term for natural skincare and means skincare made from plant ingredients, as opposed  to conventional skincare which is made with mostly synthetic ingredients. At Nakin we are huge clean skincare fans as we believe it is so much kinder to our skin and wider health. This is why we have our clean face products that are made using the power of plants.
Skincare is more than just a trend. It is a necessity that has been part of our routine for hundreds of years. As our knowledge about the science of skin continues to grow, so does our understanding of the ingredients that go into our skincare products. In recent years, the term "clean skincare" has become increasingly popular in the industry, but what exactly does it mean? In this blog post, we will dive deep into what clean skincare is, why it's important, and how to identify clean skincare products.
Let's first understand the concept behind clean skincare. Clean skincare refers to products that are free from harmful chemicals such as parabens, silicones and phthalates. These products use natural ingredients that are not only gentle on the skin but also safer for the environment. The use of clean skincare products is important as it reduces our exposure to harmful toxins that may cause skin irritation, allergies, or even cancer.
Now that we have a basic understanding of clean skincare, let's talk about the benefits. Clean skincare products are usually enriched with natural ingredients like essential oils, botanical extracts, and vitamins that have healing properties. These products penetrate the skin better and soothe rather than damage it. They help reduce inflammation, redness, and hyperpigmentation, providing a glowing and radiant complexion.
As the demand for clean skincare products continues to grow, it can be difficult to identify them easily. It's essential to read the ingredient label, do thorough research on the brand, and look for labels that are packed with natural plant ingredients, that will have plant latin names. The ingredient list should be simple and easy to understand, and free from harsh chemicals and synthetic fragrances.
In addition to being mindful of the products we use, it's essential to follow a skincare routine that is aligned with clean skincare principles. It involves cleansing, toning, exfoliating, and moisturising the skin with products like ours that are gentle and effective. By following a consistent skincare routine using clean skincare products, one can get clear and healthy skin that glows from within.
Clean skincare is not just a trend; it is a way of life. Our skin is our largest organ, and it deserves the best care we can provide. Clean skincare products are safer, gentler, and offer a wide range of benefits to the skin. With a growing number of brands adopting clean beauty principles, it is essential to do thorough research and be mindful of the products we use. Clean skincare is the future, and we will continue to take steps offering the best of it.