The Best Toner with Hyaluronic Acid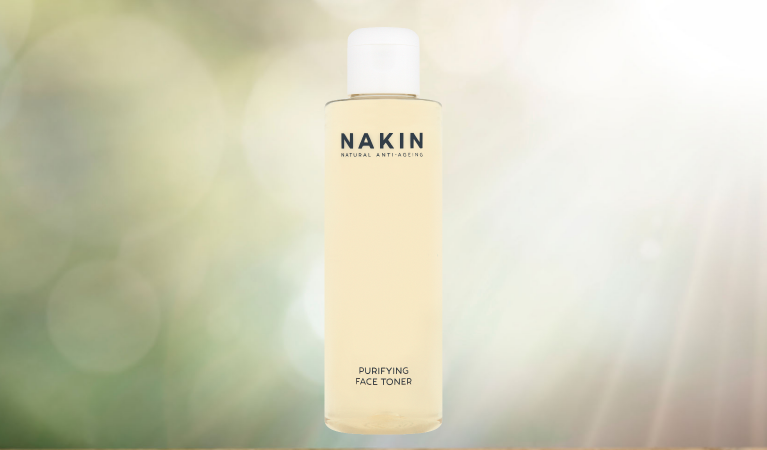 Hyaluronic acid is a dream when it comes to skincare, as it is a natural ingredient that has powerful hydrating and skin improving effects. This is why we use it so much in our natural skincare. We include it in our natural anti-ageing face products whenever we can, and this includes our Purifying Face Toner that we believe is the best toner with hyaluronic acid. Read on to find out why our toner is such a great product and how the hyaluronic acid benefits the face and neck.
Hyaluronic acid is a powerful ingredient in a toner, as it helps to improve skin hydration and elasticity. It also soothes skin irritation caused by breakouts and other skin issues. By including this important ingredient in your skincare routine, you are helping to keep your skin looking healthy and hydrated.
We believe that our Purifying Face Toner is the best toner with hyaluronic acid for healthy, glowing skin. It features a unique blend of natural ingredients that nourish and protect the skin from environmental damage. A key active ingredient, hyaluronic acid, delivers intense hydration to the cells while helping maintain its natural moisture balance. Its formula also includes plant extracts to help soothe inflammation and fight free radicals. Additionally, it contains hydrators to attract moisture to the skin's surface and keep it looking dewy and refreshed. With regular use, this toner will promote a smoother texture and leave skin looking fresh and healthy. This luxurious face toner helps to keep skin looking youthful and radiant, making it the perfect addition to any skincare routine.
Our natural anti-ageing toner with hyaluronic acid also contains a wealth of other naturally active ingredients, that work with the hyaluronic acid to provide an intense boost to the face and neck. Our toner has a high concentration of botanical ingredients including witch hazel, glycerin, seaweed and vitamin E to provide effective cleansing at the same time as providing maximum hydration and nourishment to your skin, while effectively addressing many skin ageing issues. Furthermore, our toner naturally contains vitamins and minerals that help to improve the overall texture, tone, and clarity of our complexions.
The inclusion of natural extracts such as these further helps to make sure that our face toner is kind to skin, as we always believe in improving skin holistically. Hyaluronic acid is an ideal ingredient for those looking for a gentle yet effective toner that provides long-term hydration and nourishment to the skin.
Our toner with hyaluronic acid is suitable for all skin types, including sensitive skin. It helps to gently remove any deep-down dirt and other impurities that can remain on skin after cleansing, but also reviving and toning the face and neck, all while maintaining the skin's natural balance. In addition, it can be used on a daily basis in both the morning and evening without causing any irritation or dryness. So, if you are looking for an easy way to keep your skin healthy and radiant all day long, then our face toner is a lovely option.