The Best Hyaluronic Acid Serum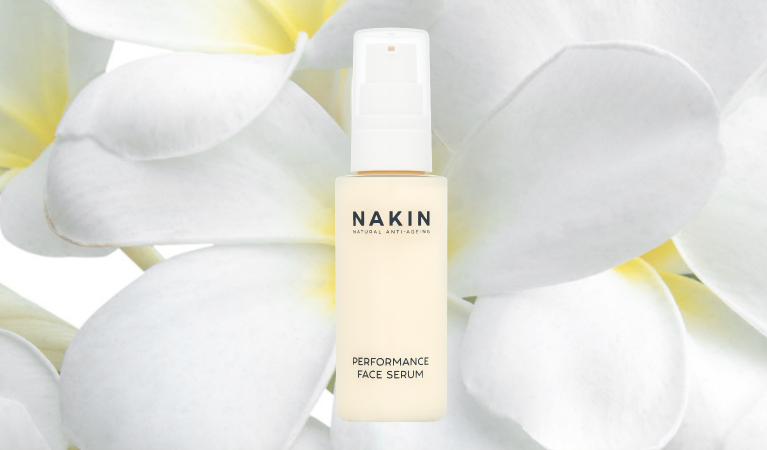 Hyaluronic acid is one of the best ingredients that you can get to hydrate and plump your skin, and this is why we include it in so many of our products. It is particularly beneficial when in a face serum that can be readily and easily absorbed by the skin, and this is why we include it in our Nakin Performance Face Serum. It also contains a wealth of other naturally active ingredients, and this is why we believe that it is the best hyaluronic acid face serum.
Our hyaluronic acid serum is the best because it uses such amazing natural botanical ingredients in its formulation. Plus, it is free from overly strong anti-ageing ingredients like retinol, and so is kind for all skin types. Our serum is designed to deeply hydrate the skin with its blend of hyaluronic acid, squalene, and hibiscus, working together to restore balance and keep your complexion looking soft, smooth, and vibrant. Additionally, the formula contains a unique blend of plant extracts that provide antioxidant protection from harmful environmental elements like air pollution. Furthermore, our serum helps reduce the appearance of wrinkles and fine lines while plumping up the skin with moisture. With regular use, you can improve the look of skin so that it is never dry or dull. With these powerful ingredients and a luxurious feel, our hyaluronic acid serum is definitely the one to choose for effortless hydrated skin all year round.
The ability of this serum to provide long-lasting hydration and nourishment combined with intense anti-ageing benefits makes it unlike any other hyaluronic acid serum. In addition to providing immediate hydration that is long lasting, the formula also helps lock in moisture so that you will not have to keep reapplying throughout the day. Building a barrier against environmental damage, the unique combination of plant extracts helps protect your skin from harsh aggressors while boosting its natural defence system. As an added bonus, our serum also comes at an affordable price when compared to some of the big brand serums, so you can ensure your skin always looks its best without breaking the bank. With all of these great benefits, it is no wonder that our hyaluronic acid serum is so popular.
Our hyaluronic acid serum is the product of choice by many regular Nakin customers. It has been recognised for its superior formulation and amazing results, being featured in numerous awards. By combining natural ingredients with cutting-edge science, this serum provides consistent hydration throughout the day while keeping your skin healthy and happy. The formula is an excellent multitasker, and it is great to achieve all of a serum's requirements with just one product.
Offering superior hydration and nourishment, Nakin's hyaluronic acid serum is the best on the market today. Not only does it provide long-lasting moisture, but its unique blend of natural ingredients also help protect your skin from harsh environmental aggressors while providing antioxidant protection. Plus, you will not have to break the bank to enjoy all of these amazing benefits since this serum comes at an affordable price point. With so many advantages, it is no wonder that Nakin's hyaluronic acid serum has become a go-to choice for so many of our customers.
Our hyaluronic acid serum is an essential skincare product for anyone looking to restore their skin's natural moisture balance. It contains such a unique combination of hyaluronic acid, vitamin E, hibiscus and seaweed that help hydrate the skin while also providing anti-ageing benefits. With its lightweight formula, this serum absorbs quickly and leaves no residue behind, making it perfect for all skin types. Additionally, it helps plump the look of fine lines and wrinkles while smoothing out any dry patches or roughness on the face.
Find out more about Nakin's Face Products online at www.nakinskincare.com