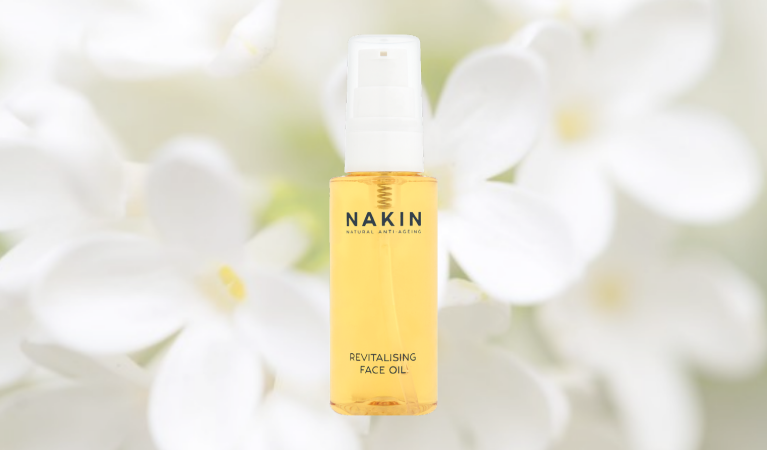 Everyone loves a visit to a spa. Mainly because of the relaxing atmosphere and pampering indulgent treatment, but also because of the lovely products. Nakin's products are all gorgeous natural face products and spa standard, plus this includes our gorgeous Revitalising Face Oil. Read on to find out more about our spa-like experience face oil.
Who doesn't love a good spa day? The relaxing atmosphere, the soothing treatment, the luxury skincare products – we all crave that experience. But what if we told you that you could recreate that same feeling right at home? With Nakin's Revitalising Face Oil, an all-natural facial oil that will take your skincare routine to the next level. In this blog, we'll dive into what makes this face oil a spa-like experience and why it's a must-try for everyone.
Formulated with Only Natural Ingredients
One of the distinguishing features of our Revitalising Face Oil is its all-natural formula. This spa like oil is made without any harsh chemicals, preservatives, or synthetic fragrances. Instead, it's carefully crafted with a blend of skin-loving oils like argan, baobab, and peach kernel, known for their nourishing and restorative properties. By using only natural ingredients, this face oil provides a gentle yet effective treatment that leaves skin feeling revitalised, without any irritation or harmful side effects.
Hydrating and Soothing Effect
The best spa treatments are designed to relax the mind and body while offering benefits to the skin, and Nakin's Revitalising Face Oil does just that. This face oil deeply moisturises the skin, thanks to its rich and silky texture that glides smoothly over the face. Plus, its combination of natural oils helps to soothe and calm irritated skin, reducing redness and inflammation. After using this face oil, your skin will feel soft, supple, and rejuvenated, just like after a day at the spa.
Targets Fine Lines and Wrinkles
Another characteristic of spa treatments is their anti-ageing benefits. Nakin's Revitalising Face Oil is no exception, as it helps to fight the signs of ageing with its potent ingredients. This face oil is particularly effective at targeting fine lines and wrinkles, thanks to its high vitamin E content that works to boost collagen production and improve skin elasticity. By incorporating this face oil into your routine, you'll notice a reduction in the appearance of fine lines and a more youthful complexion.
Nakin's Revitalising Face Oil is more than just a skincare product – it's a spa-like experience in a bottle. With its natural formula, hydrating and soothing effect, anti-ageing benefits, and therapeutic properties, this face oil offers a multi-sensory treatment that pampers and calms the skin. By adding it to your routine, you'll be able to enjoy the benefits of a spa day every day, without leaving the comfort of your home. Try Nakin's Revitalising Face Oil and the rest of our anti-ageing face products today at www.nakinskincare.com