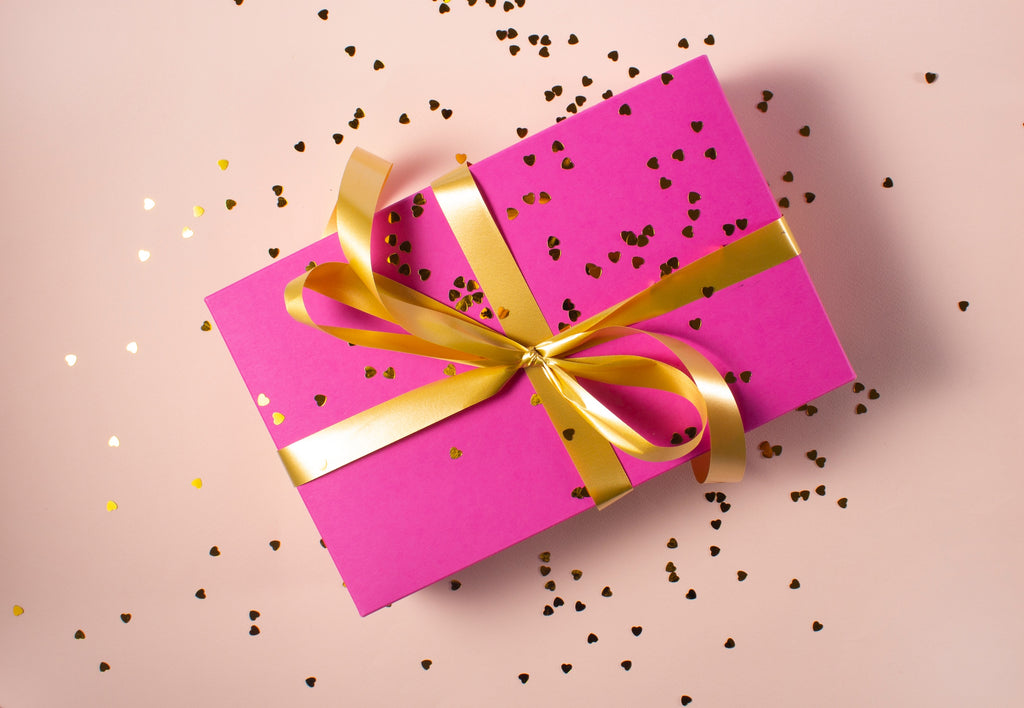 It can be hard choosing a gift for someone, that's why a lovely skin care product can be the perfect answer. After all, who doesn't love a bit of pampering and a chance for some me time. Natural skin care can be the perfect answer to a gift that most people will love. That's because we all use skin care products as part of our daily routine, so you know it's a gift that will be loved and used.
Natural skin care makes an excellent choice over conventional skin care, as it will not contain any harsh synthetic ingredients. Instead, natural skin care will help skin to thrive and flourish and it is kind to even sensitive skin. Choosing a natural skin care gift is easy with our guide below.
Before we get onto our list of perfect natural skincare gifts, we wanted to look at how to pick someone the perfect gift. Psychologist Jenny Cook talks about this on netdoctor.com and the good news is that even though 40% of people said they worry about buying the wrong present for a friend or loved one, most people value the thought that went into the gift, instead of the actual gift itself. But regardless of that, it's still nice to buy a gift for someone, and see that they genuinely do love it.
Psychologist Honey Lancaster-James in conjunction with Boots gives some nice advice on gift purchasing. She states that it's important to remember that no one knows your relationships better than you do, so allow yourself to do the thinking. Giving a gift that is thoughtful because means something about your relationship with them, is a good way to solidify your connection. Giving gifts that show your special relationship can have positive benefits to both the gift giver and gift receiver. This makes great sense, as we all know the warm feeling we get after doing something nice for someone. From a psychology perspective, we know that our deepest emotional requirement is to have long term relationship bonds that make us feel loved, treasured and safe. A thoughtful gift for a birthday, event or Christmas is an excellent way to celebrate our connections. A good gift is one that shows you have held the receiver clearly in mind, it definitely does not need to cost a lot. It's more about getting something that they will like, use and connect with, and ultimately have joy when it is received. The aim of a thoughtful gift is to give the most joy possible to the one on the receiving end. So with this in mind, we would say that if your friend or loved one uses skincare, then a natural skin product would be perfect for them.
Purchasing a product from a small brand like Nakin is a particularly nice way to give a natural skincare gift that is exclusive and unique. The nice thing as well is that they are easily available online from Nakin so it's easy to buy the best skincare, without the need to battle through the crowds at the shops. All products come beautifully packaged in individual boxes. They are lovely to unwrap, as well as being easy to wrap with their minimal square and rectangular boxes, and looking glorious when given out to loved ones, or found under the Christmas tree. So just click and order, for the best natural skincare gifts at your door-step.
Nakin Lip Treatment Balm £10
This anti-ageing lip balm is a true saviour for dry lips, a problem shared by many of us all year round, and especially in the colder months. A testament to just how amazing this lip balm is comes from its win in the best therapeutic lip products in the Beauty Shortlist Awards. It's filled with 100% sumptuous natural oils and butters like Shea, Argan, Baobab, Argan and Mint; and comes boxed and in an easy to use luxury pot, for maximum perfectness & usability.
Nakin Advanced Cleansing Milk £15
Our natural cleansing milk is a blessing for skin. It's packed with a mass of beautiful skin loving plant ingredients like Seaweed Extract, Hyaluronic Acid and Pomegranate for skin that's cleansed, soft, hydrated and nourished. A nice pairing with the cleansing milk is a muslin cloth, as removing our cleansing milk with a luke-warm damp muslin cloth in small circular movements is a lovely exfoliation treat for the skin.
Nakin Eye Cream Complex £18
While this is an incredible anti-ageing eye cream, it also works with adult skin of any age to help prevent signs of skin ageing. The combination of amazing natural plant extracts like Hyaluronic Acid, Green Tea, Seaweed and Hibiscus work to revive eyes and improve the look black circles, puffing, lines and wrinkles. It's beautifully hydrating with a silky soft feel.
Nakin Revitalising Face Oil £22
This natural face oil is truly luxurious. Formulated to treat skin with gorgeous natural nourishment to revitalise tired complexions. It beautifully revives and softens skin, without leaving a greasy residue on skin. Pair with a facial and neck massager for a sublime regenerating treatment for the face.
For more stunning natural face care products then take a look at Nakin's range, for gorgeous affordable beauty products and gifts with free delivery. All cruelty free and made in the UK. The perfect stunning natural products for personal use and large and small gifts alike.