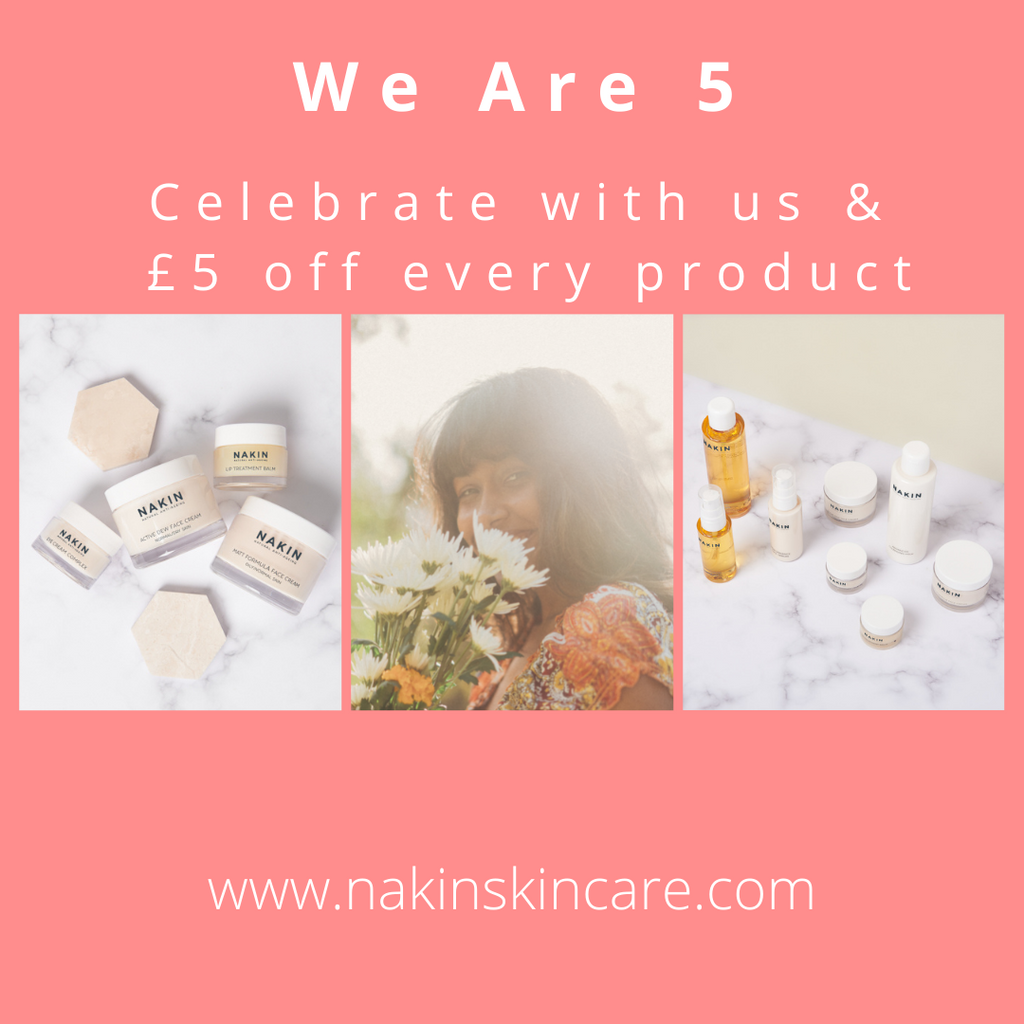 Nakin has turned 5 years old, and we cannot think of a better way to celebrate than sharing a great offer with you. We would not be here without our lovely customers, so want to say thank you with £5 off every product in the range, while stocks last.
There is no code required and free UK delivery as always. It is the perfect time to stock up on products, or try something new. Take a look at the full range here.  
At Nakin we have dedicated the last five years to producing the best natural anti-ageing skincare possible, by formulating our products with amazing plant actives and the perfect consistency. Our range is made in the UK and free from harsh ingredients like parabens, silicones, synthetic fragrance and colour. Instead, the formulas are kind and nourishing, even to sensitive skin. All of the products are a joy to use and leave the face and neck healthy, smooth and glowing. Our collection includes the below products, and they are all part of the offer.
We hope that you like our offer. Thanks again for all your support and sharing our birthday with us.
Love, Nakin x