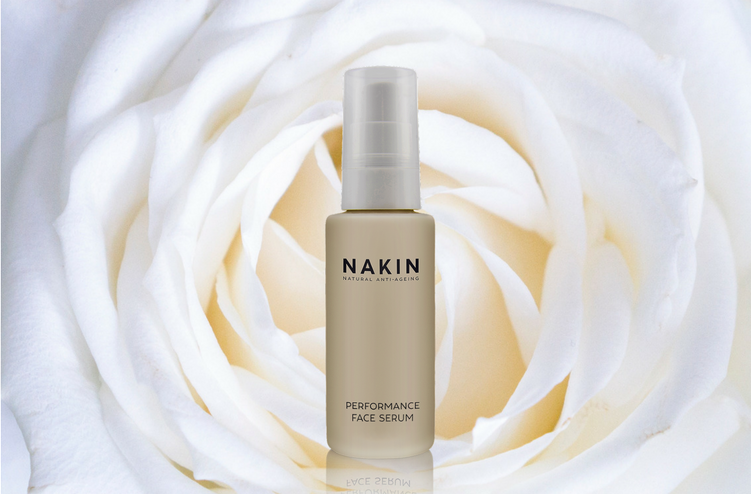 Any face serum worth its value will hydrate your skin, and this is important for a gorgeous complexion, whatever your skin type. This is because you could be applying the best anti-ageing actives to your face and neck, but if your skin is not hydrated effectively below the surface, then it will not look it's best. Hydration serums moisturise deep down into skin for a fresh, plump youthful glow.
How Hydrating Serums Work
A hydrating face serum is an essential part of your skincare routine, whatever your skin type. The special unique factor about a serum is that they are more fluid than face creams. This means that they are made of very small molecules, so the skin can absorb the contents far deeper than a cream can. They differ from face cream moisturisers which are thicker to help create a protecting barrier on the skin, shielding skin from environmental damage and stressors.
As serums can reach the deeper layers of skin, a good face serum contains many active ingredients that can quickly reach the lower levels of the skin to repair, condition and hydrate cells. By reaching these cells at such a low-level, serums can transform the way that skin looks. Delivering hydration and actives to more of the skins layers improves the look of skin in many ways, such as skins bounce & glow. Using a hydration serum rewards your skin with a radiant dewy complexion.
How to Choose a Hydrating Serum
There is no exact answer on how to choose a hydrating face serum, as it will completely depend on your personal taste, price requirements and the other products that you are using. At Nakin we only recommend natural skincare, as many conventional products contain ingredients that do not work in harmony with our systems. These days there are so many wonderful natural actives in skincare such as hyaluronic acid, so using chemical skin hydrators are just not needed. Avoid face serums with unnecessary ingredients like silicones, PEGs, artificial colour and fragrance. The other key factor in picking a hydrating serum is your skin type, and we discuss this further in a section below.
There is one ingredient that we always recommend be in a hydrating face serum and this is hyaluronic acid. Hyaluronic acid is a polysaccharide that occurs naturally in our connective tissue to support and protect our bodies. Half of the hyaluronic acid in our bodies is in the skin, it is mainly found in our extracellular matrix and this is what our skin cells rest on. So, applying face serums with hyaluronic acid assists in helping to support and protect skin. Especially as the runnier consistency of serums (compared to creams) means that the smaller molecules can reach deeper down to the skins surface. Hyaluronic acid levels in our bodies decrease as we age and these reduced amounts can leave our skin with lines, dehydration and sagging. Therefore, hydration serums that contain hyaluronic acid can greatly improve the look of skin, by delivering essential hydration and fullness for a plumped up healthy look. This is because hyaluronic acid works in our skin to retain moisture, and one molecule can even hold up to 1000 times its own weight in water. The benefits of a hydrating serum with hyaluronic acid include fresh, smooth plumped out skin. Skin looks strong healthy and glowing, with lines and wrinkles smoothed out.  
As well as the essential inclusion of hyaluronic acid, also look for serums that contain lots of other skin improving plant actives. A  good serum like our Nakin Performance Face Serum has been specially formulated to be an all-in-one solution to skin repair, hydration and radiance. It contains everything your skin needs in one product; including natures line smoothing hibiscus, ultra-brightening natural Vitamin C from the pomegranate and antioxidant rich green tea.
Another factor in choosing a hydrating serum is the time of year, and your personal environment. You certainly can use the same product in winter and summer, but you may just need to apply more of it in winter. Skin will be more dehydrated in winter. This also happens when skin is exposed to artificial systems, such as air-conditioning and heating.
We also recommend using a no fuss product. We have seen a lot of very high-tech looking serums decanted in high end glossy flashy packaging. However, they can sometimes be tricky to use, and we suggest using face products where the cost has gone into the ingredients and formula, as opposed to the packaging. More simpler product packaging is also more likely to be easily recycled.
Hydrating Serums for Different Skin Types
Hydrating Serums can work wonders for all skin types, although it can be confusing knowing when they are needed and which serum is best for different skin requirements. We have summarised the options below.
Hydrating Serums for Dry Dehydrated Skin
If you have dehydrated skin, then using a hydrating face serum is one of the best things that you can do. The way to tell if your skin is dehydrated is to look for the signs. If you are unsure then checking your skin in a 10x magnifying mirror is helpful to notice the true state of your skin, and the areas that need working on. Dehydrated skin can often be dull, feel uncomfortable, be sensitive, be dark under the eyes and show lots of fine lines with even flaky patches. Using a hydrating face serum with hyaluronic acid such as ours is the best way to replenish dehydrated skin. Use it morning and evening after cleansing for soft nourished hydrated skin.
Hydrating Serums for Oily Skin
Hydrating serums are lovely for oily skin and nothing to fear. It's easy to confuse oily skin with hydrated skin. However, they are very different. Dehydrated skin is low in moisture, but not necessarily low in oil. The only thing to take care of is not to use serums with any overly oily or comedogenic ingredients, such as soybean or coconut oil. You might think that the best hydrating serum for oily skin would be one that is very watery and runny, but we don't want it to just fall off the skin. We want the serum to bind to skin and reach deep down to the skins cells to correct and improve. Serum is not a toner, so avoid ones that are too watery as a serum is not meant to be too watery. So, when picking a serum just check the consistency is not too runny, and next ensure that it is not specifically made for dry skin, as this would be too heavy for oily skin types.
Hydrating Serums for Combination Skin
The trick for picking a hydrating serum for combination skin is to check that the ingredients are not too rich, and not too drying, and instead maintain harmony and balance in the skin. Unless specifically stated then most natural serums will work nicely for combination skin, as they are unlikely to contain the rich fatty oils like coconut and macadamia nut oil.
Hydrating Serums for Sensitive Skin
If you have sensitive skin then you should take care with all the skin products that you use, to ensure that they do not contain any irritating ingredients. Just concentrating on serums then ensure the hydrating serum is natural, like our Performance Face Serum which is a hydrating serum for those with sensitive skin. Then check each ingredient on the list to ensure there is nothing that is irritating to skin. Common natural skin ingredients that can irritate sensitive skin include high concentrations of essential oils and synthetic vitamin C (which is listed as absorbic acid and similar chemical variants).
How to Use a Hydrating Face Serum
To get the most out of your face serum, and let the powerful active ingredients do their best work, then we recommend exfoliating skin twice a week. The way to include a hydrating serum in your routine is to use it directly after cleansing, and all the products mentioned should be used on both the face and the neck. Begin with a natural cleansing milk, which when taken off with a muslin cloth nicely exfoliates. Then use a natural toner and once this is dry apply the anti-ageing face serum, this will intensely hydrate skin and correct many other skin concerns like lines and dullness. The face treatments should generally be applied in the order of the thinnest to the thickest. So, following the face serum application, then apply face oil, followed by an anti-ageing eye cream and then moisturiser. Lastly would be lip balm application. Another hero product, our Lip Treatment Balm is the best lip balm for dehydrated dry lips. Sometimes we get asked if it is too much for skin applying so many product layers. The key is not to use too much product, this is also the most economical way to use them.
Difference between Hydrating Serums, Serums, Face Oils and Primers
Most serums will work on skin to help with a multitude of concerns, and hydration will be one of these. However, some serums are marketed as just hydrating serums, in this instance this will be their primary benefit to skin. This may be for a skin if it is severely dehydrated, without any other concerns. If your skin has more than one concern and is not just dehydrated, then it would be best to use a multi-purpose anti-ageing serum. Or the other option is to use two different serums.
Face serums differ from face oils because face oils are made of larger molecules, face serums have very little oil in them, and sometimes no oil at all. Face serums reach the deeper layers of skin due to their small molecules. Although face oils have larger molecules, they can still reach the deeper layers of skin due to their lipophilic properties. Face oils nourish skin with plant oils that are packed with nourishing goodness and help to calm skin. Nakin's anti-ageing face oil is 100% natural and made with the best plant ingredients like jojoba, argan, baobab and peach kernel. When used in conjunction with a face serum, it means that skin receives the best hydration, as well as repairing and nourishing skin actives for intensive skin treatment.
Serums should also not be confused with primers, although they can both be similar in skincare consistency, a primer is used after moisturiser, and before foundation. A primer is used to prepare skin before foundation, in fact they often contain synthetic silicones used specifically to smooth skin before foundation application. Primers are not usually made to be of deep down benefit to skin, whereas serums are especially made for their skin repairing and correcting properties. At Nakin we do not believe in using a primer, as if you are using a good face cream like our Active Dew Face Cream for normal & dry skin, or our Matt Formula Face Cream for oily & normal skin then the hydrating natural actives will effectively smooth skin before using a foundation.
Nakin are experts in natural anti-ageing skincare, with a mission to help people achieve beautiful skin at every age. As well as a hydrating face serum our natural skincare collection includes cleansers, face cream moisturisers, eye cream, lip balm and face oil. Our full range of face products can be found at www.nakinskincare.com where we have everything you need for a natural face care regime. The full range is made in the UK and cruelty free.