Best Face Oil for Ageing Skin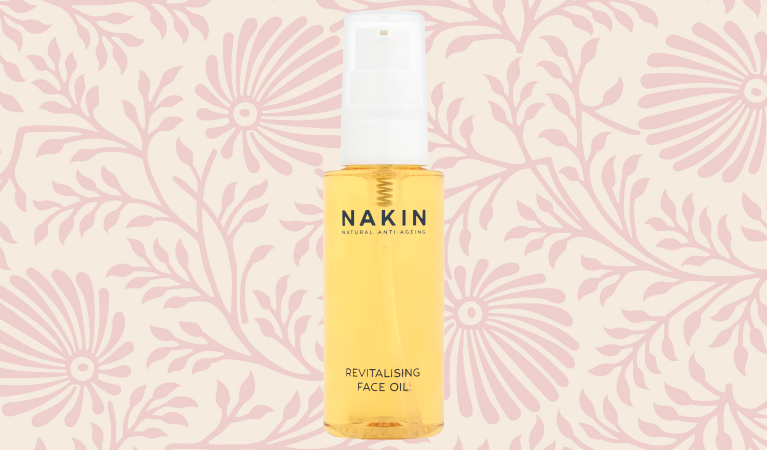 If your skin is ageing then it is only natural to want to keep it looking its best plus hydrated, soft and fresh. One of the easiest ways to quickly and effectively revive skin is with a good face oil and our Revitalising Face Oil is a superb one. It is made with a fantastic blend of plant oils carefully picked for their skin reviving properties, and this is why we believe that it is the best face oil for ageing skin.
Our Revitalising Face Oil is one of our natural face treatments and is designed to work with the skins natural biology to revive and enhance the face and neck. As soon as you apply the silky soft formula you will instantly see and feel the difference. Skin feels happy, calm, plus energised and plump.
Ageing skin can present unique challenges, but using the right face oil like ours can help your skin look its best. It is an oil that hydrates and nourishes your skin while protecting it from environmental damage. This comes from the high antioxidants and essential fatty acids like omega-3s in the formula, which can help reduce inflammation and encourage younger-looking skin. Customers love it for so many reasons including the below:
1) It is a natural plant oil blend that is free of added chemicals or preservatives. We also never use mineral or petroleum-based oils as these have minimal nourishment, plus tend to clog pores, and are not easily absorbed by skin.
2) The high concentration of amazing plant ingredients make it naturally rich in vitamins and minerals. These help to reduce the appearance of wrinkles, plus provide antioxidant protection from environmental damage.
3) It is rich in essential fatty acids like omega-3s to help reduce inflammation and encourage younger-looking skin. We specially pick great sources of these healthy fats.
4) It is free from synthetic ingredients including artificial fragrances, as they can irritate ageing skin or cause breakouts. It's natural scent is light and never overpowering.
Using the right face oil like ours is an important part of any anti-ageing skincare routine. With proper care and attention, you can take years off your complexion and keep looking your best. By taking the time to choose an oil that has benefits for ageing skin, you can promote healthy, hydrated skin and a youthful glow.
Our Revitalising Face Oil is actually made for all skin types. This is because it is a natural product and made with high quality plant ingredients, which have no down sides for any skin type. They are not too rich or drying and instead give all skin types the nourishment it needs for ageing and mature skin, but also for all ages and for oily, normal, dry, combination and sensitive skin. It is of course an oil and so will have some greasiness as all oils do, but this is quickly absorbed into the skin so it can get to work reviving, calming and beautifying.
This is just one of our anti-ageing face products and you can find out everything about us online at www.nakinskincare.com