Alternative to Caudalie The Serum Premier Cru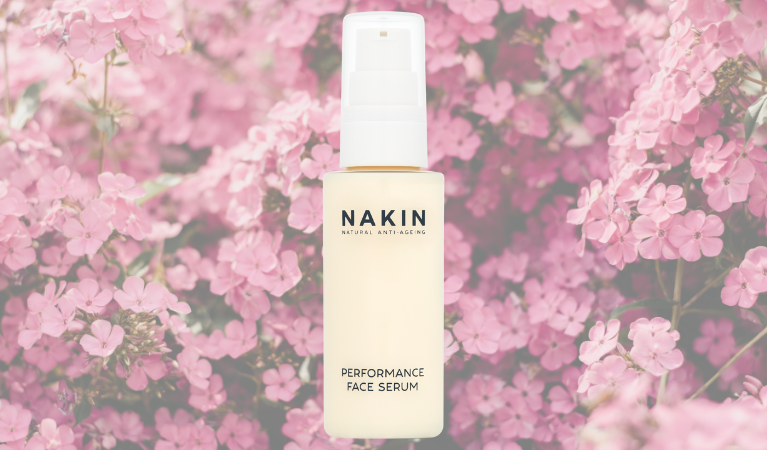 One of the things that we often hear at Nakin is how our products offer affordable alternatives to some of the highly priced skincare products. It is lovely to hear this as we pride ourselves on producing the best natural anti-ageing skincare and the opinion of our customers means everything to us. We are often shocked by the price of some skincare products even when they contain high quality anti-ageing ingredients like we use at Nakin, as such high prices make them out of reach for so many people. Our Nakin Performance Face Serum is our hero anti-ageing face product and is an option as an alternative to Caudalie's The Serum Premier Cru. This is because our anti-ageing face serum contains some of the best natural ingredients around but also has an amazing price at just £25 for 50ml, whereas Caudalie's The Serum Premier Cru is £85 for a smaller 30ml size.
Caudalie's The Serum Premier Cru is a lovely natural serum and contains some great content like hyaluronic acid and two patented ingredients, plus other plant oils and extracts. It is deeply hydrating and also provides an immediate visible firming effect to skin three minutes after application. Our Nakin Performance Face Serum also provides an instant effect to skin by smoothing lines on the face from the hydrolysed hibiscus extract, which is an oligopeptide formed from the seed of the hibiscus flower. It has a powerful natural line smoothing ability, and the serum also has many additional skin conditioning properties from the hydrating hyaluronic acid, plus other antioxidant and omega oil ingredients.
If you are looking for an alternative to the Caudalie The Serum Premier Cru then why not try Nakin's Performance Face Serum. It really is a lovely serum with lots of benefits to resist and improve the signs of ageing on the face and neck. It is loved by customers, and this can be seen in our high percentage of five-star reviews. Both Nakin and Caudalie have high ethical practices and so our products are always packed with high performing natural extracts and both serums are also vegan. At Nakin we take our eco credentials seriously and all of our products are made in the UK and are also cruelty free.
We hope that you found our feature useful about our alternative face serum to the Caudalie The Serum Premier Cru. At Nakin all of our face products are designed to help skin look as good as it can naturally, and we have a full range of face products. This includes cleansers, face treatments and creams made from high performing plant ingredients. To find out more about our products and range take a look at the links below.
      UK Skincare       Sensitive Skincare     Cruelty Free Skincare     Vegan Skincare